Abut
kingkong
The mission we have set ourselves is to be passionate explorers. Inspired by art, culture, the digital and innovation, kingkong is a media, a voice, which promotes enthusiastic and creative writing. It cross-breeds viewpoints, tells life stories, inspires its readers to delve into subjects, practices and aesthetics, looks deeply into and mixes ideas, suggests solutions, turns perceptions upside down, triggers frissons of all types, and offers a large dose of entertainment which is both off-the-wall and, for the most part, intelligent.
Sewn by hand in Namur, Belgium, kingkong is a media which promotes creative and digital cultures, for strollers as well as for gleaners, eager for innovations and all that is multidisciplinary.
Previous editions of kingkong
The team behind kingkong
kingkong is a project driven by everyone involved with the KIKK non-profit association. At the controls of the media, you will discover a dream team consisting of Julie².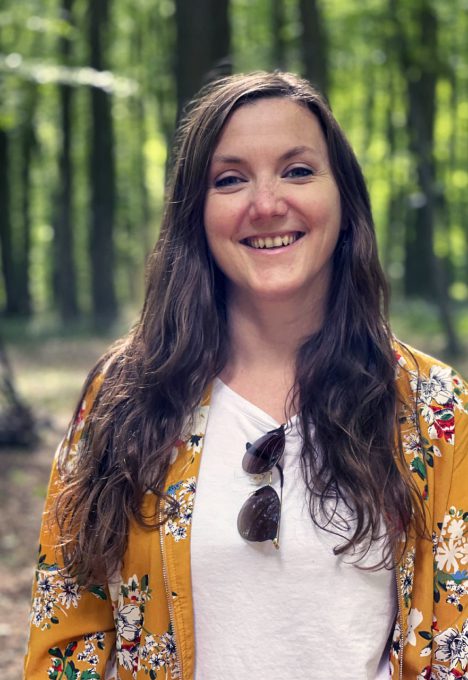 Julie Mouvet
CHIEF EDITOR
In her spare time – while others might lounge in front of Netflix for whole days – Julie teaches sign language to her deaf dog, reads committed literature, takes part in conferences, writes articles, records podcasts, edits videos, etc. A distillation of discipline and passion, which makes her the sworn enemy of Sunday procrastinators. This motivation and this insatiable thirst to create is only equalled by her exuberant kindness… but don't be fooled; behind her angelic air lurks a very tenacious character.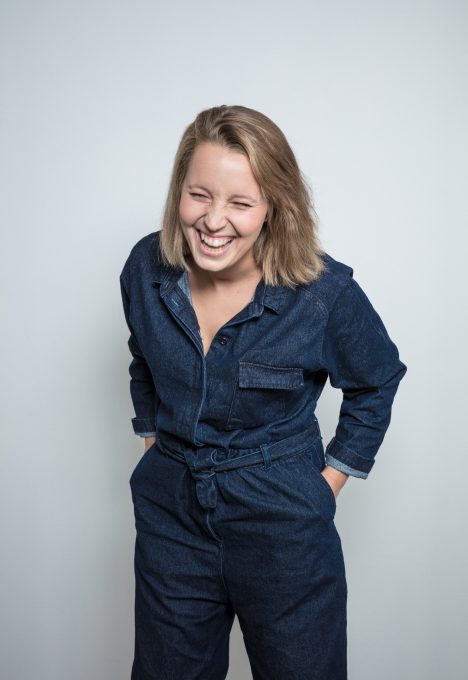 Julie Peustjens
COORDINATION MANAGER
Legend would have it that Julie went to Harvard. She returned from this prestigious university with a complete command of Frenglish. Amongst the list of her qualities are: loads of assertiveness, a large dose of charm (which would shake the beliefs of the greatest of tyrants) and a magic word (Holy Macaroni). With all that, Julie knows how to activate the resources necessary to achieve her goals. But her hyper-professionalism and her capacity for going beyond the requirements of her mission in no way prevent her from going about her job in cool and laid-back mode. One hell of a woman, who everyone would love to have on their team.
"Holy Macaroni" — Julie Peustjens
kingkong
is also:
KIKK is an association which was founded in September 2011 and is based in Namur. It creates bridges between the arts, sciences and technologies. KIKK is interested in the emergence of new cultural and artistic practices which are brought into being by techno-scientific developments, and it expresses this interest by means of four key pillars: the KIKK festival, TRAKK, Le Pavillon, and artistic production.
Each year, the association holds the KIKK festival, an international festival of digital and creative cultures which takes place in the centre of Namur, and brings together some 35,000 people from over 50 different countries. This event offers lectures, an art circuit through the city, workshops, a showcase of tech projects, activities for children as well as art performances. KIKK is also one of the founding partners of TRAKK, a Namur creative hub, which plays host to a Fablab and a Médialab, as well as a co-working and multidisciplinary co-creation space. Since 2021, KIKK has opened its doors to its most recent project to date, The Pavilion. Le Pavillon is a new permanent exhibition site, with a very distinctive architecture, located at the top of the Namur Citadel. A unique space of 2,500 m² which nurtures the idea of 'living technology' and which enables people to understand it better, to question it and to experiment with it. And finally, KIKK supports artistic creation by way of its production platform and its multidisciplinary residency programmes.
Today, the non-profit association hopes to create a 100% digital media, aimed to complete and to document its four key projects.
As a matter of fact, the aim of this new web platform is to enrich and continue but also offer greater scope to the work carried out for over 11 years within the association and its various projects. This spotlighting will be implemented across various reading formats such as articles, special sections, portraits and podcasts, all embellished by quality visual content.
The media is taking up the moniker kingkong, a name already very familiar to those who have been following KIKK activities for a number of years. Indeed, kingkong was also the title of the magazine dedicated to creative cultures produced by the association between 2017 and 2019. Consequently, what could be more fitting than going back to this excellent reference and offering it a continuance with a smidgen of restyling?
discover KIKK
The platform has been developed by MOJO Agency, a positive impact web communication and development agency located in Brussels. The design position suggested by MOJO was to imagine a low carbon version of the kingkong website. Because of this, when browsing the media it is possible at any time to switch from normal mode to low carbon mode thanks to a button located in the menu. In low carbon format, the site shifts to dark mode: the photos are displayed in low resolution, there are fewer animations and the videos cannot be played. The aim: to raise awareness of digital energy consumption amongst readers and to demonstrate, through a concrete example, that alternatives do exist.
READ OUR ARTICLE ABOUT LOW CARBON
low carbon website
13Mo/h
discover KIKK