Article
6 minutes of reading
XR4Heritage: emerging technologies to bring our past back to life

Article author :
Bringing together professionals and experts at the cutting edge of emerging technologies such as virtual reality, artificial intelligence and the development of Web 3.0. Lectures given and working groups assembled with a view to bringing our historical heritage back to life. This is what was on offer at The Factory event, which took place as part of the XR4Heritage Festival. And kingkong was there!
It happened last Friday, February 17. It was ten in the morning when we arrived in front of the stunning façade of the Brussels Royal Art and History Museum. Located in the Parc du Cinquantenaire, the museum occupies a whole wing of the vast building constructed at the centre of our capital, and is an integral part of our historical heritage. And as it happens, this locale wasn't chosen at random, because that was precisely the theme which the whole day was devoted to.
XR4Heritage is in fact intimately bound up with the question of our past and the ensemble of the heritage connected to it. Its objective is twofold. On the one hand, to bring together in the same place and at the same time the leading specialists in the fields of new digital technologies such as virtual reality, augmented reality, 3D modelling, the use of artificial intelligences and Web 3.0 (such as blockchain mechanisms, for example) with the historians and researchers whose work involves reconstructing and piecing back together the items of our shared past and the historical figures, sites and objects which have vanished or which remain little-known.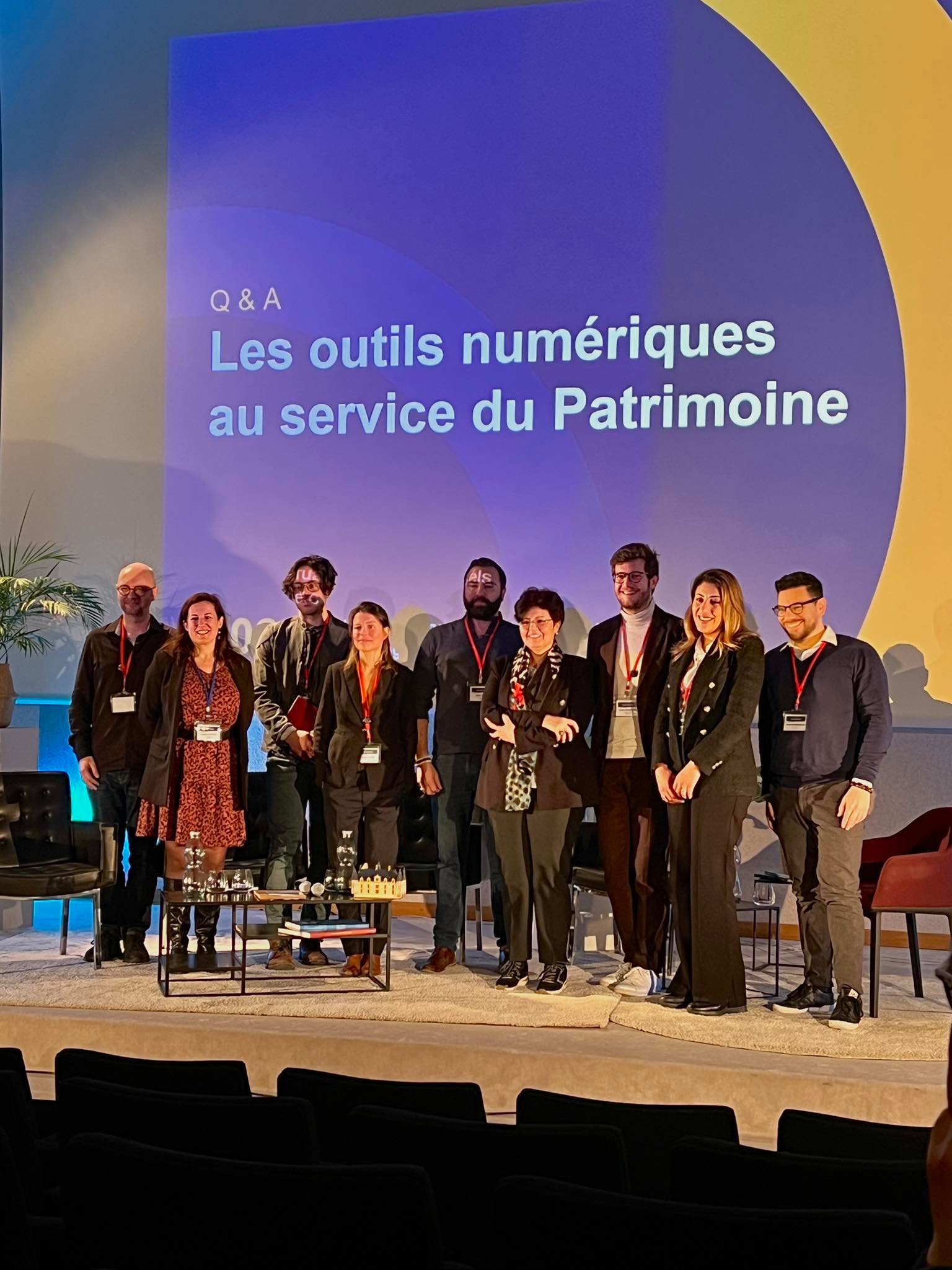 On the other hand, its goal is to provide an attractive, inspiring and persuasive showcase for the stakeholders of culture, tourism, education and new technologies, for the operators and institutions responsible for the promotion and preservation of heritage, and it aims to offer the general public fascinating, all-embracing, interactive and inclusive experiences based on our heritage of the past.
A place steeped in history for an event which wishes to tell it
That concludes the presentation of the theory underpinning the event. But, in real terms, what does it all amount to?
First of all, there is the full-on wow factor of the place itself. When you enter the Brussels Royal Art and History Museum, all you can do is try to take it all in, wide-eyed with astonishment. Its beauty, its solemnity and its grandeur are quite simply breathtaking, lifting you into a dimension which perfectly matches the event's subject.
On those terms, this is in itself a positive aspect, because by choosing to hold XR4Heritage at the museum the organisers usher the visitors into a site which breathes history with a capital H and which puts them in a frame of mind in keeping with the main theme.
Another positive point is that the on-site team proves to be very dynamic. On our arrival we are taken care of straightaway by members of the organisation. The premises where the various parts of the day will take place are pointed out to me and we immediately receive all the information and accreditation necessary to come and go as we please. It might seem trivial, but it is not always as straightforward, far from it.
Passionate speakers and fascinating debates
The first highlight of the day. We go to the Pitch & Demo session being held in one of the museum's small lecture theatres. On the programme are eight pitches (short presentations) given by eight participants, all experts in the field of emerging technologies. Some of them are directors of renowned digital agencies, others are entrepreneurs specialising in innovative and international interactive events, or the heads of graphic design and 3D modelling schools. Having come from Belgium, France, Quebec and Africa, they each take their turn to explain not only what they accomplish as part of their jobs, but also and above all, to share their vision of the use of new digital technologies to bring back to life and allow to be visited an historical heritage which has vanished or is in danger of disappearing.
And it has to be said that this part is quite simply fascinating. The speakers involved are extremely believable stakeholders, with an experience and a vision which is genuinely groundbreaking. The pitches are relatively short (around seven minutes for each person), but remarkably told and always focused on the main questions which are the core of the event. For example: how to use emerging technologies and creativity to tell the story of a person, an object, a site or an event belonging to the past? What types of narration and storytelling should be chosen to go hand in hand with these technologies in achieving this goal? How to mix the various genres linked to the different technologies (XR, AR, AI, 3D, Web 3.0) to obtain the most immersive, but also the most realistic and meaningful, viewpoint as far as our past is concerned?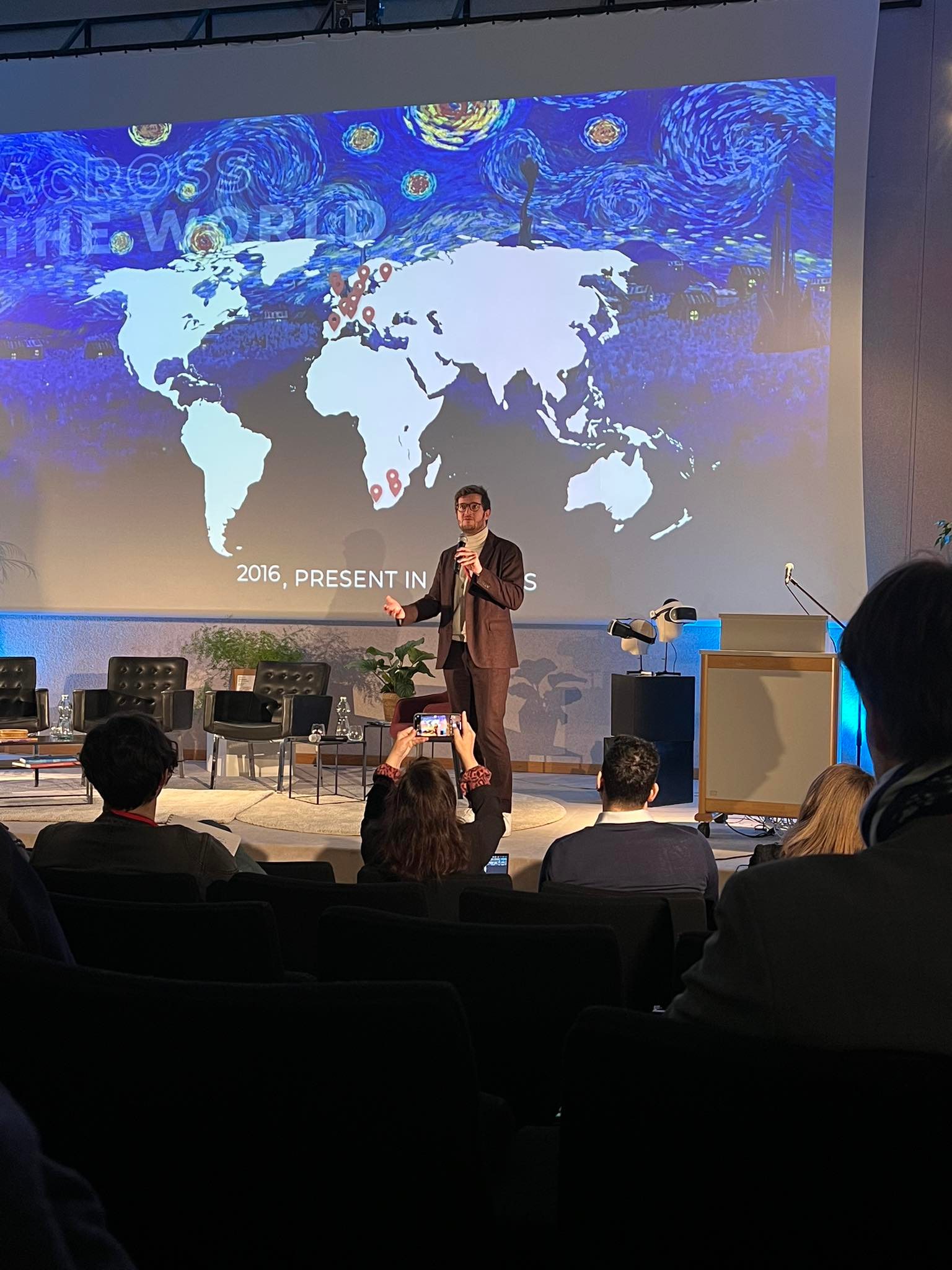 After this first very informative part, it was time for discussions including four of the guests and a moderator to exchange ideas on a specific theme. One slight surprise in this respect: there were two such occasions during the day, the first involving the four male speakers and the second which the panel's four female experts took part in. A slightly odd way of doing things, because a mix of genders could also have been valuable in terms of diversifying the debates.
Be that as it may, the discussions were fascinating. People talked in particular about the research being carried out to prevent emerging technologies creating too much distance between the public and what it has come to see. On this subject, terms such as 'phygital experiences' – experiences which mingle together digital technologies which are now integrated within physical locations – were in particular explained. Another topic raised was the necessary taking a step back to gain perspective when organising such exhibitions, festivals or events, which must do a lot more to take into account the characteristics of the public, and especially the younger generations, in order to strike the right balance.
As midday came around, a small lunch was provided where I was given the opportunity to talk to the various participants of this first part of the event. Here again a genuine positive aspect of XR4Heritage came into play, because the speakers proved to be very approachable, willingly discussing with me at some length the various themes touched upon. And one thing in particular leaped out: the passion which without exception spurs on these different people and the excitement they all share in being able to make progress in a field where everything is still to be improved, developed or invented.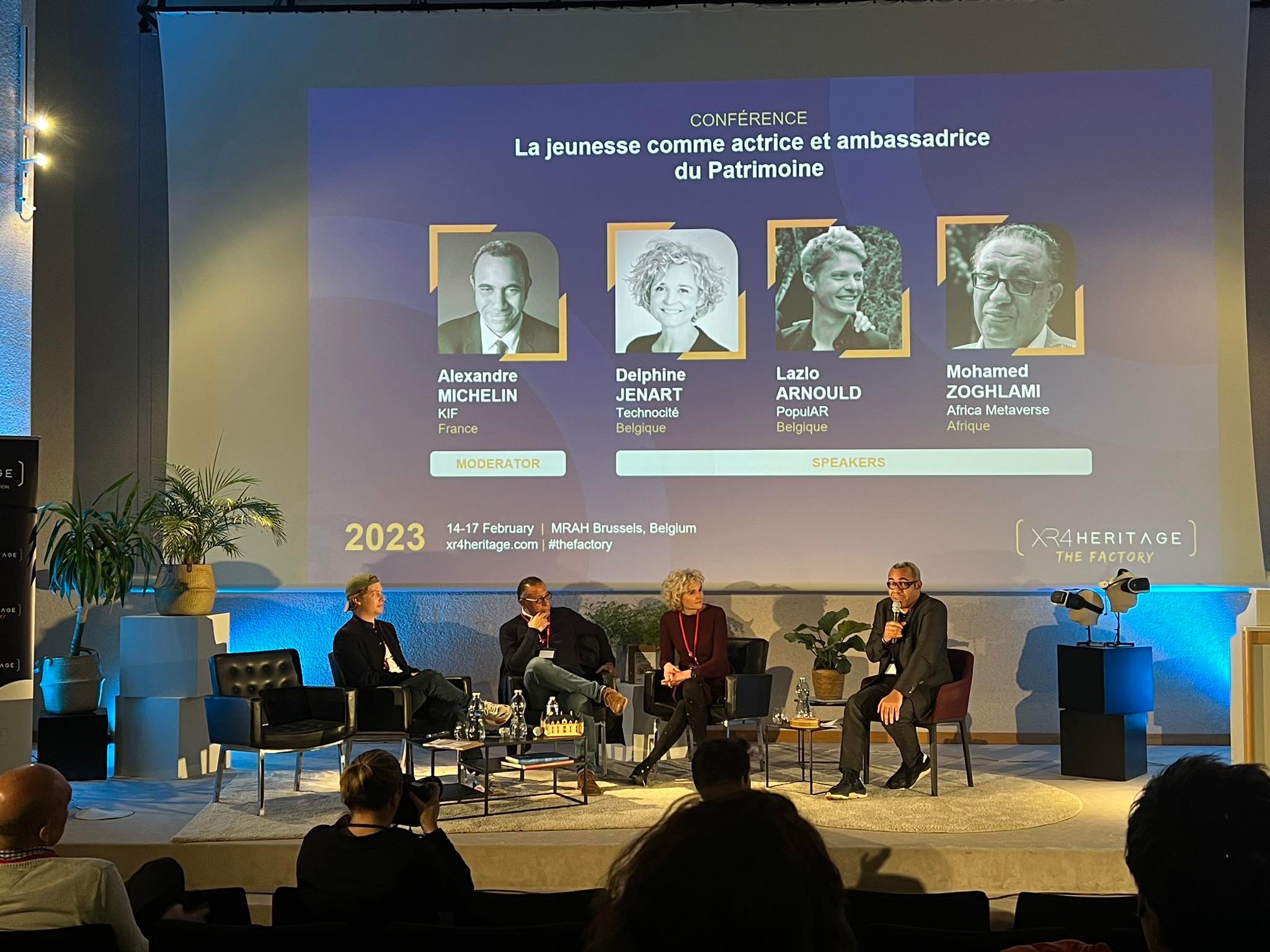 Inclusivity, a second key aspect of XR4Heritage
It was then time to return to the lecture theatre for two new panel discussions, whose subject this time was more focused on inclusivity. As a matter of fact, in a world which is becoming increasingly aware of society's systemic injustices as regards origins and genders, what needs to be done in order to offer each person an experience which is both complete and inclusive? Especially given that historical heritage is also a remarkable ally with which to work towards decolonisation by means of the plurality of the stories which can be told through these new technologies. There followed a rich and interesting debate on issues which, even though they merely laid the foundations of these important questions, allowed numerous encouraging reflections to emerge.
Finally, the day concluded with the launch of the 'Avatars of Heritage' project. This aims to get a young public interested in the unknown or forgotten heroines of history. But not just any! In the interests of foregrounding matri-mony (in other words, the cultural heritage bequeathed by the previous generations of women) and the decolonisation of public space, these heroines who are given pride of place are either African or women who have made their mark on the history of Belgium either in the context of women's rights and/or decolonisation. To get involved, people are asked to create these figures digitally by using Unreal Engine and/or Blender software. The best ones will be selected within the context of the 'Talents of the Digital Sphere' competition on May 8.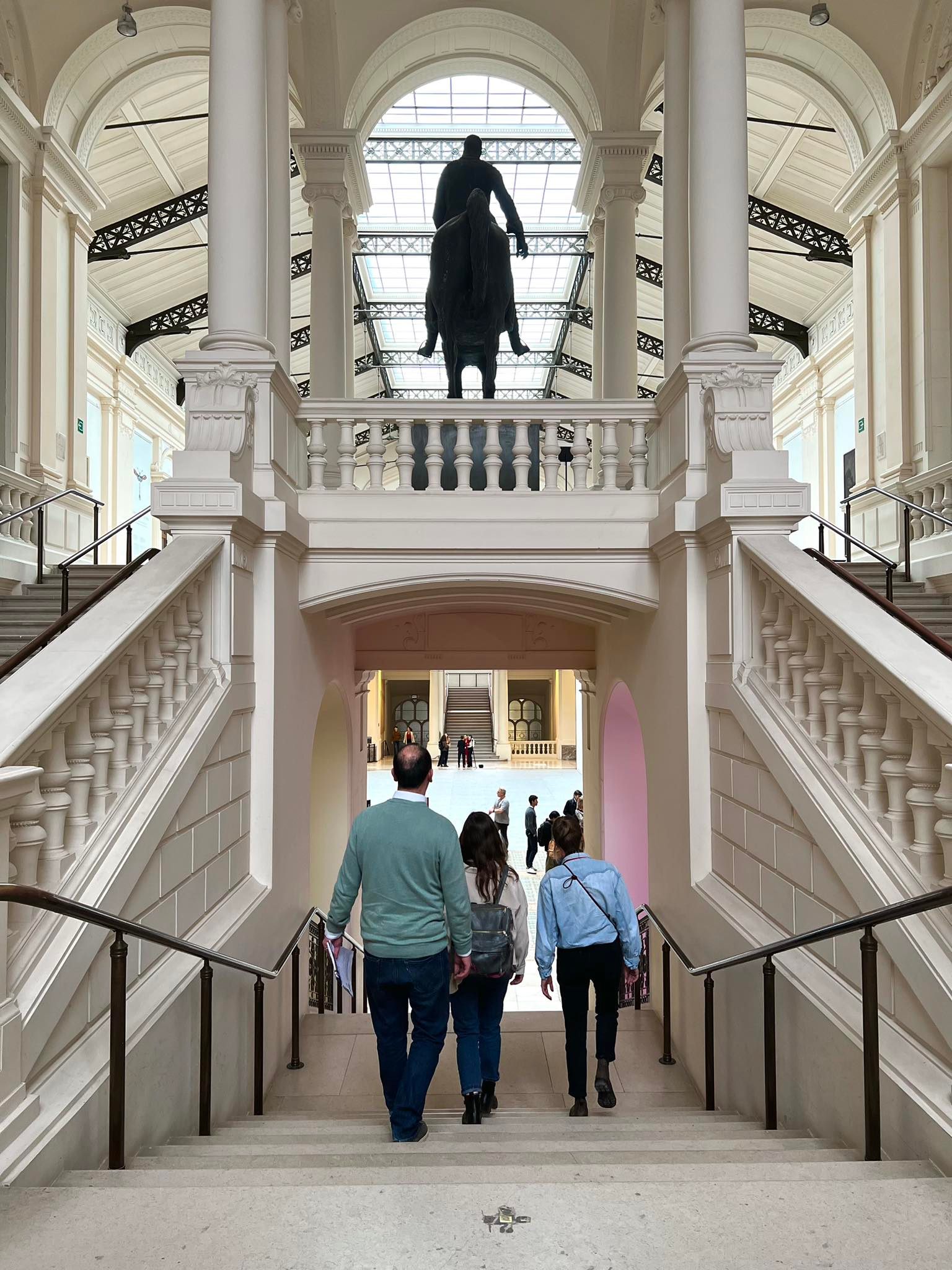 Worth keeping an eye on, therefore, and over the long term as well, as the 'Avatars of Heritage' will be implementing five additional activities with the year 2030 in mind: a geolocated citizens' consultation, a competition dedicated to historical avatars, a mentoring of talents, social experiences in the public sphere and an Avatar's boutique. And if you are interested in this event, do stay connected because other articles on this theme will soon be online on our kingkong platform.
Call for projects
A story, projects or an idea to share?

Suggest your content on kingkong.
send your ideas