Portrait
5 minutes of reading
Claudia, the woman behind Pressea, the gamer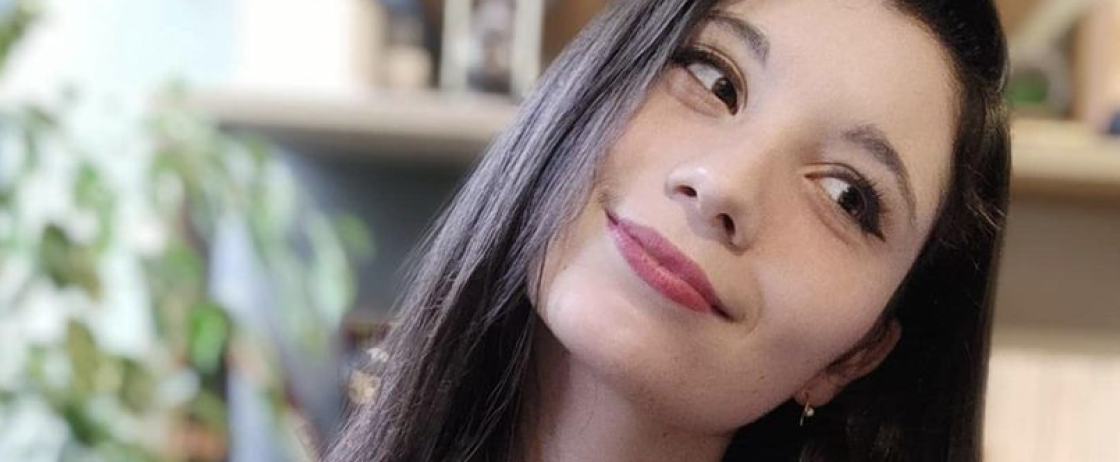 Article author :
A firm devotee of video games and Dark Fantasy since her childhood, Claudia, alias Pressea, has been streaming on the Twitch platform since December 2020. On her channel, she plays, she hosts and she popularises, little by little establishing herself as a key touchstone in this still very strongly masculinised milieu.
'Video games have always been a passion which I indulged now and then, to one side. It never entered my mind that I could make a career out of it,' confides Claudia, behind the screen which separates us. What appeared to be an unattainable dream has nevertheless become a reality for this French female gamer aged 26, better known by the pseudonym 'Pressea' on Twitch, the American live-streaming platform. A specialist of the 'Heroic Fantasy' role playing games, the streamer is followed by close to 48,000 viewers, a community which has progressively swelled since her channel was launched in December 2022, in the middle of the lockdown. At that time, Claudia was embarking on her career within the national education system as a communications officer. 'There was pressure on me to do well but it was difficult doing it remotely. I felt alone, I watched loads on Twitch and I heard a female streamer say: 'Anybody can be on Twitch, you just have to get started.' After purchasing a computer worthy of the name, Claudia thereby joined the team of female streamers, without any hopes or expectations of breaking through into this fiercely competitive milieu.
Beyond the clichés
Claudia almost immediately took to playing and stood out from the crowd for her love of a pillar of fantasy literature. 'I wanted to diversify and talk about my passion for the first of J.R.R. Tolkien's books, including the Silmarillion, which narrates the genesis of Middle-earth.' Wearing this new populariser and 'Tolkien streamer' hat earned her invitations to several of the platform's broadcasting sets.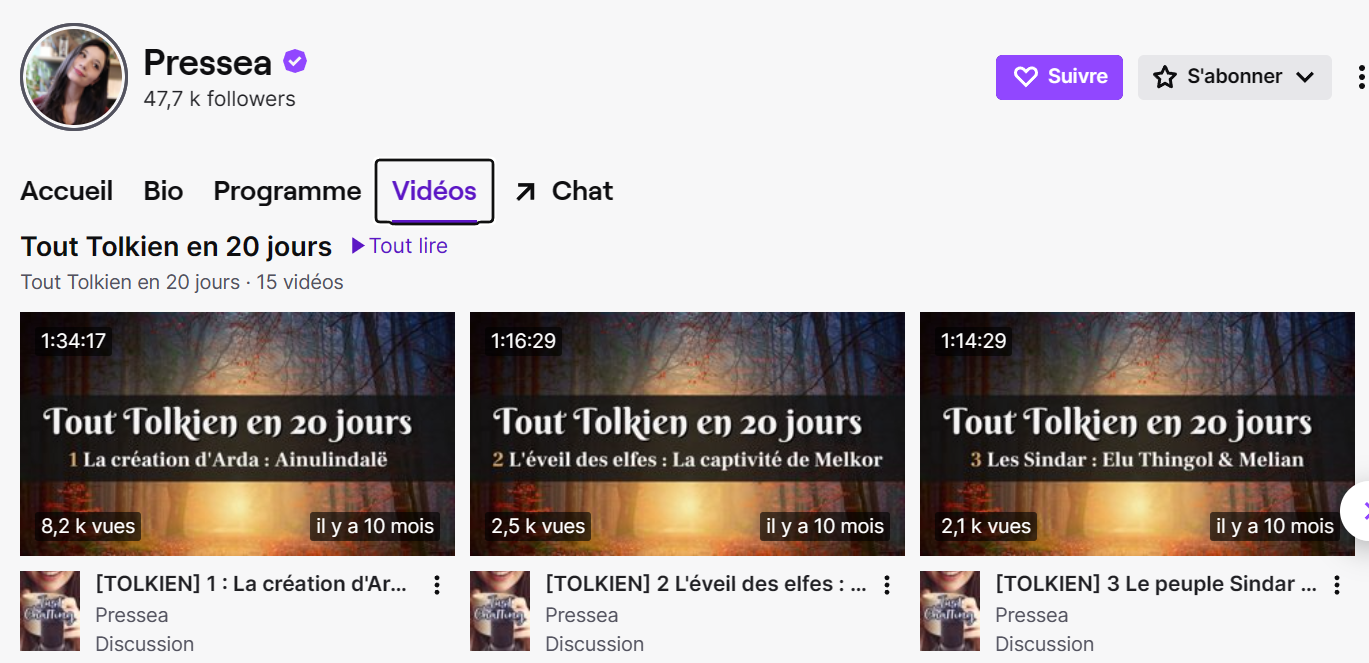 Becoming increasingly sought-after, Claudia travelled the length and breadth of France and finally quit her 'other job' to devote her time exclusively to streaming. A difficult choice to come to terms with initially, both for herself and her family: 'Understanding that you can earn money by playing video games is something which is difficult to take on board, to which is added the fear of being exposed in front of thousands of people.' The various clichés gravitating around this world, including the geek locked in their bedroom, are still feeding into people's mindsets and propagate an incomplete idea of how things are. Claudia is nevertheless sensing a change in attitudes. 'Video games are gaining increasing visibility in our society and Twitch has enabled this shift to be worked on.'
Even the department of education, for which Claudia previously worked for, is now getting to grips with the issue and is making use of video games for educational purposes. Thanks to the emblematic Minecraft, children now have the opportunity to visit historical monuments. 'When it is used well, a video game can be a wonderful tool,' argues the gamer, who knows what she is talking about. Since her childhood, video games have been her close partners, whilst a preference was very quickly established for 'Dark Fantasy,' which brings together mediaeval worlds steeped in myths and legends, in ways similar to Elder Scrolls or Diablo. An attraction nourished by a father with a passion for history, castles and chivalry, and which has contributed to forging her character. 'It's these little things which follow you into your adult life.' As a homage to their creators, in her programmes the streamer highlights the richness of these fantasy worlds, such as that of The Lord of the Rings, 'which many people have a liking for but only know through the trilogy, whilst behind it all the world is much vaster and subtler'.
Outmanoeuvring the codes
As the years have passed, Claudia has closely followed developments in the sector. In her opinion, whilst the graphic and visual quality of video games is increasing at lightning speed, their narrative content is struggling to get off the familiar, well-worn paths. It has to be said that massive economic issues explain this aspect. 'Making a video game takes several years, with a whole team working on it,' she reminds us. Production companies therefore prefer to apply commercial recipes which work reliably, rather than exploring risky avenues. A few exceptions nevertheless emerge at times and 'tackle head-on the issues which society is concerned with', such as the environment. Unfortunately, these games generally don't make much of a splash within the gamer community. 'The environment is a subject which is often neglected, it is something of a dormant area,' regrets Claudia. On the other hand, she has noted that games which touch upon gender identity gain more attention, 'perhaps because they affect us more concretely', she observes.
In reality, an issue as key as the representativeness of gender is only slowly becoming a subject of conversation in a community still dominated by white male figures. The beginning of this year for that matter witnessed the arrival of a game which has led to extensive media coverage: Forspoken. Created by Luminous Productions, in it we follow the adventures of Frey, a young New York woman catapulted into the fantasy world of Athia. And what is so special about it? The heroine is a black woman. A 'revolution within the milieu', within which, as a rule' 'diversity is represented through secondary characters', Claudia tells us. The wave of heated arguments which followed its release has since abated, with little interest being shown in the game nowadays.
'I love Twitch's social aims'
Much like the world of video games, the streaming milieu is also no stranger to excesses. Whilst Pressea has managed to create a 'cocoon' community, well-meaning and respectful, that is not always the case as regards women who stream. 'I haven't been too exposed to sexism, but I know other streamers who receive non-consensual photos or rape threats,' reveals the gamer. As is also true of her female colleagues, she has noticed that it is above all young men who make misogynistic comments. 'When we dare to talk about it, people snap back that it is to be expected, given that we are exposing ourselves on the networks. But that is no good reason to receive so much abuse, there is no way people can claim it's our fault!' Claudia argues, angrily, whilst insisting that we remember where the nub of the problem lies. 'In no matter what area, women always have to make extra efforts to prove their legitimacy and their value.' The streamer points out the measures implemented by the platform to reverse the trend and to highlight human diversity, such as trans-identity. 'It also is for that reason that I am happy to work on Twitch, I love their social goals,' she assures us.
Since she has been streaming full-time, Claudia has felt that she is developing her sense of self. Completely within her element. 'My job, it's me, it's my personality. I host my streams and my aim is to put people in a good mood,' states the gamer, beaming. For her, 'all of life serves as fuel to power her activity.' Because, no matter what its detractors might say, this profession is not restricted to playing live for hours and hours. Social interaction is the key to all of it. 'I have never travelled and met people so much,' states the gamer, happily. And if, one day, Twitch was closed down, other doors would open. 'Perhaps one day my profession will take another direction. For example, I am currently manufacturing figurines (Warhammer), and I know that there is a whole world connected to that,' concludes Pressea, for whom the game is far from being over.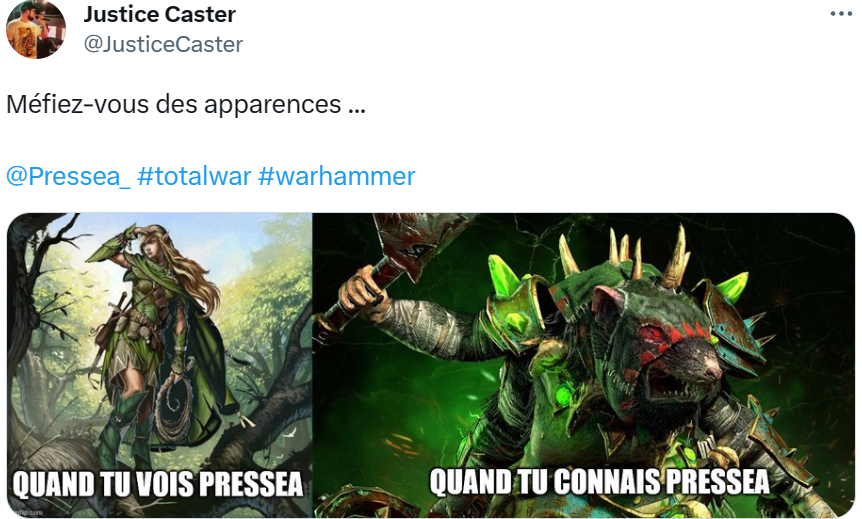 This content is brought to you as part of Propulsion by KIKK, a digital awareness project for and by women.
Call for projects
A story, projects or an idea to share?

Suggest your content on kingkong.
send your ideas