Article
5 minutes of reading
Video: when women seize the camera

Article author :
In recent years, more and more women and people from gender minority backgrounds have been kickstarting careers as video makers. Nevertheless, they remain in a minority when compared with their male colleagues, whose work is valued more highly. Legitimacy, safety, mutual aid and collective strength: the film director and videographer Diana Vos takes stock of the situation.
Diana has always loved video. It all began in her teenager's bedroom with a computer, Lost and Grey's Anatomy: 'I would download the series, then cut passages and redo an edited version with what I had watched. Later on, I did the same thing with films. I had a YouTube channel with subscribers and everything,' she says, with a giggle. Very determined to carve out a career in the milieu, she began a Bachelor's in the technology of the image at the HELB in Brussels: 'Initially, I wanted to do editing before enrolling in cinema school. But I neglected to turn up for the entrance exam, so I did courses which combined the image and editing in the first year,' she explains, still with the same cheerful tone. Having pocketed her degree, she quickly started working on a series of film and photo shoot projects one after the other: 'What really got things going for me was when I covered the Nuits Botaniques by taking photographs. It was in 2018. I photographed Angèle during her concert and I amassed a lot of artists' rights. From then on, people would contact me for concert photos, and to make videos.' Over the years Diana, having adopted Brussels as her city, has navigated a path in the local music sector and nowadays essentially makes a living from videos: clips, live sessions, after-movies of tours and concerts, interviews and documentaries. She is snowed under with offers.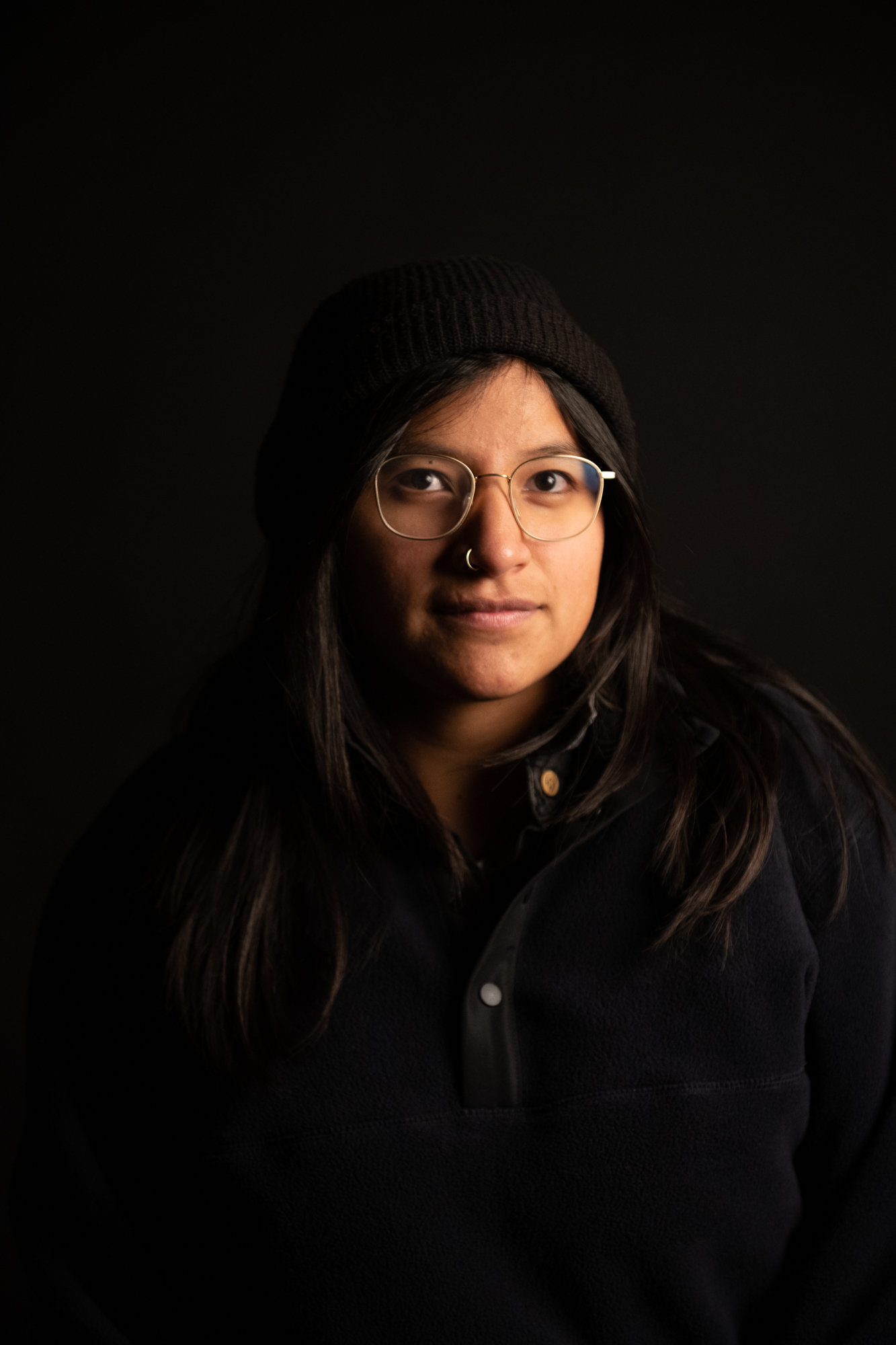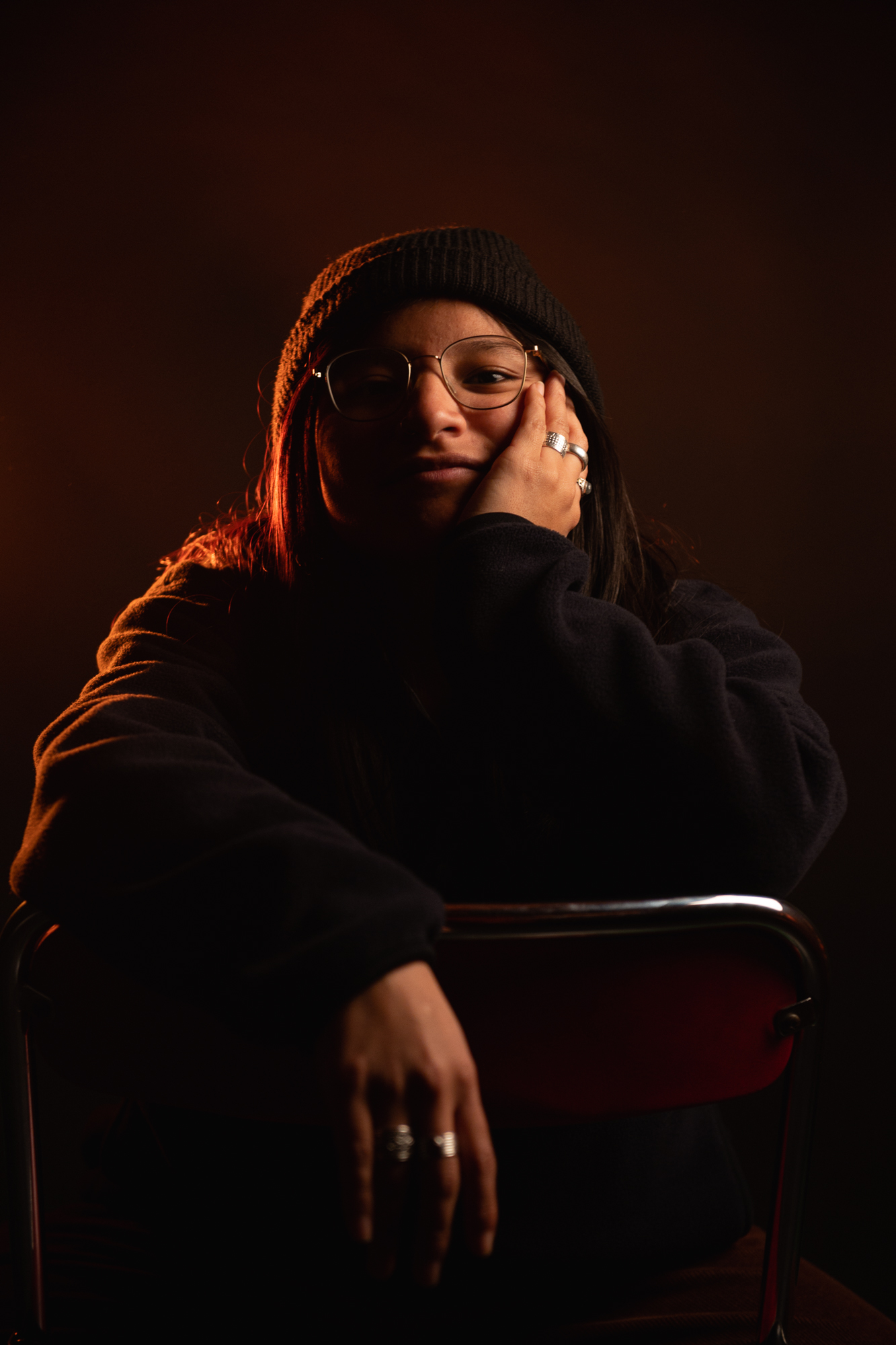 Nevertheless, things are not quite as straightforward as they might seem: since the beginning of her career, Diana has witnessed striking gender inequalities within the video sector. 'In the cinema schools, there is always more or less gender parity, except that the women choose more "female" specialisations such as production, for example. In image-related areas, there are a lot fewer women,' she adds. On the set, these inequalities are often expressed in violent terms: between sexist comments, invisibilisation and a crucial lack of consideration, women and people from gender minority backgrounds are not always treated well. 'One of my friends is a camera assistant. As she does not have a butch lesbian look*, everyone assumes that she is a make-up artist or set design girl,' she declares. 'There is also the "boys club" thing: the blokes are always together, all the time. […] It is very difficult to gain admittance to productions managed by men: they will just hire their friends, or the friends of friends, who are sometimes not as good as we are. As a result, you are obliged to create your own thing on the side.'
Mutual aid, networks and legitimacy
Giving voice to people who are not heard is Diana's primary mission. 'In Brussels, women collectives which make videos, there is no such thing. Apart from Kokoro Prod and Enfants Terribles Films, all of the organisations, or as good as, are run by men. With La Horde, I want to buck the trend by proving that it also works with a team of women,' she states. La Horde is the 100% queer and female production company project Diana and her friend Aline Pauwels have been plugging away at for several months. The concept? To provide visibility for the work of artists from gender minority backgrounds whilst offering them a secure and welcoming environment to operate in. 'The aim is to get to the point where women and queer people can say to themselves, "OK, there is a company which is like me, I want to work for those people and I am not obliged to do get involved with male production companies, where I don't always feel comfortable on set, where I get comments or people quite simply don't even speak to me",' she adds.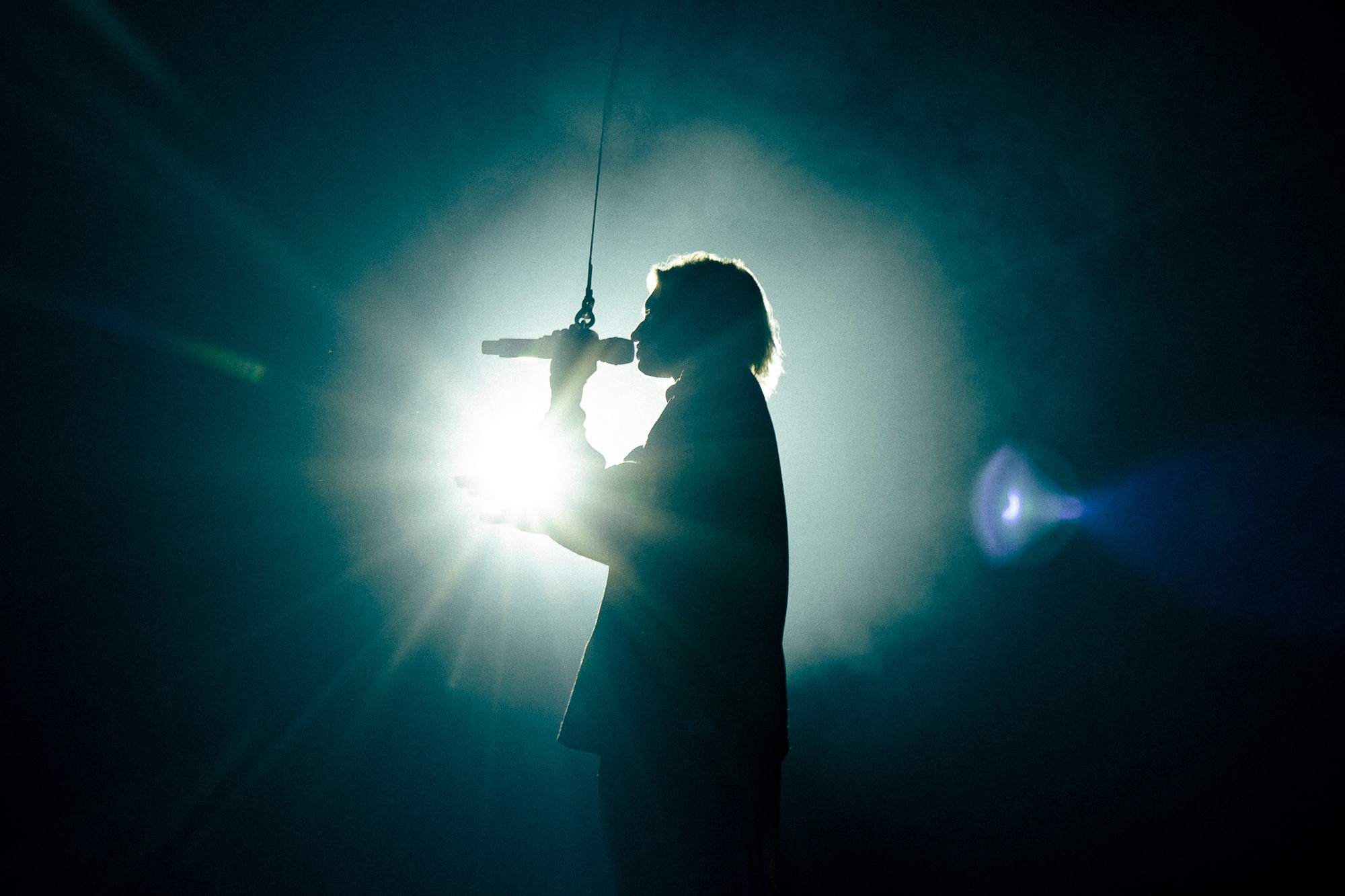 You won't be learning anything new: the main power of the collective is the strength of the group. Because other people who are similar to us are doing the same job, because we support one another, because we are part of a professional and career-developing structure which strengthens our sense of legitimacy. 'You have the right to try, you have the right to screw up. The idea with La Horde is also to create a space for experimentation, in which we can make mistakes together without getting all worked up about it.'
Women listening to women
In 2020, the Belgian videographer and film director Elisa VDK released her first documentary, Les Nouvelles Guerrières. A film which highlights a raft of feminist initiatives in Brussels whilst stressing the importance of inclusivity and community. With this documentary, the director has nailed the subject: throughout the film, we are shown poignant images which narrate with depth, humanity and subtlety the different actions carried out by each collective. At the same time, who other than a woman is better placed to spotlight other women, their strength and their commitment? Not a lot of people. In Diana's opinion, the question should not even be raised: 'Certain subjects must necessarily be tackled by women. And unfortunately, that is not always the case,' she notes. During our interview, she in particular refers to several sexist and sexual harassment awareness-raising campaigns, which are too often entrusted to the wrong people. 'You don't hand over the production of something of that nature to cis males, who will obviously get it wrong because they have no knowledge of the situation.' She is categorical on this: working with people with whom you share certain values and who are similar to you is vital.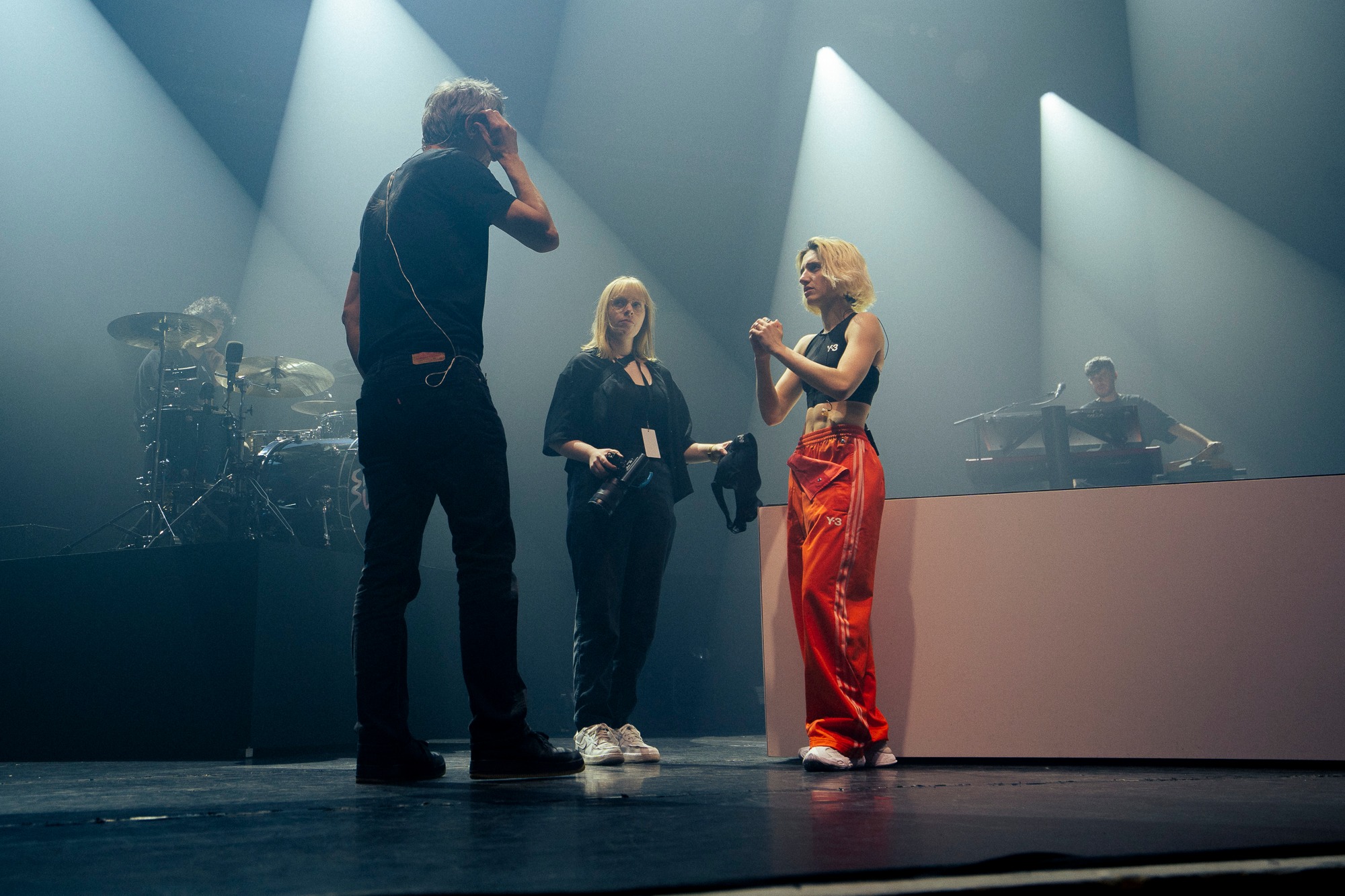 This year, Diana has had the opportunity to film the concert tour by the French rapper and dancer Aloïse Sauvage, a thoroughgoing queer icon of her generation. 'She is the type of artist I love to follow on stage: filming people who give you strength, give you hope, but who are also like you. Wow! It's one of the most enjoyable projects I have on at the moment,' she emphasises. And for good reason: with Aloïse, Diana feels respected, valued, in lockstep with her values and her battles. A proximity which is reflected almost automatically in the images: 'When I filmed Aloïse at the Palais 12 venue and I showed her the rushes, she told me that she felt beautiful.' The aptness of the comment doesn't come from anywhere: when she films women, Diana puts herself in their shoes. 'You say to yourself: it's a woman, like me. How would I feel if I was filmed in some such or another way?'
A few days ago, Diana and Aline went to meet up with Aloïse Sauvage at the Solidarités Festival, in order to film her video portrait. 'We spent an hour-and-a-half with someone who had so many things to say about her queerness, her life as an artist, her journey, etc. We had the opportunity to ask her quite personal questions, and I realised that this was really what I wanted to do.' With this type of project, the Brussels director hopes to offer a new angle. 'As a woman, I will go looking for something other than technique. I will delve into the private and talk about emotions.'
*Which, according to the Instagram account @amicalement_gouine, 'appropriates male codes'.

This content is brought to you as part of Propulsion by KIKK, a digital awareness project for and by women.
Call for projects
A story, projects or an idea to share?

Suggest your content on kingkong.
send your ideas